Games / PC →
Total War: THREE KINGDOMS (2019) - Repack West4it
Published by: LeeAndro on 12-07-2019, 16:00 |
0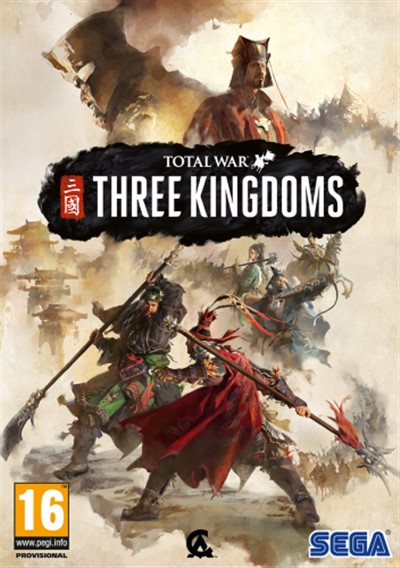 Total War: THREE KINGDOMS (2019) - Repack West4it
2019 | PC | Developer: the Creative Assembly | Publisher: the SEGA | 15.3GB
Language & Voice Language: Russian, English
Genre: Strategy (the RTS, the TBS), 3D
Total War: THREE KINGDOMS - this game from the most popular strategic series is dedicated legendary military conflict in ancient China. You are in for an era of legendary heroes and the traditional for Total War combination of epic real-time battles and a deeply developed turn-based campaign.
Features:
ANCIENT CHINA ALL OVER KRAS
Meet the Chinese era of the Three Kingdoms - a huge and strikingly beautiful country. Fight in green subtropics, in arid deserts and at the foot of snowy mountains. You are waiting for the legendary sights of the Middle Kingdom, like the Great Wall and the Yangtze River. All ancient China is at your feet. To defeat discord and restore harmony, you will have to proceed it along and across.
THE GREATEST LEGENDS OF CHINA
Build a new empire, taking the role of one of the twelve legendary military leaders, the characters of the great Chinese historical novel "Three Kingdoms". Unsurpassed commanders, mighty warriors, wise politicians - all these heroes have unique goals and a special style of play. Lots of secondary characters are ready to serve you, lead your armies, lead your provinces and strengthen a growing empire. Characters are the heart of this game. The future of China is in the hands of its great heroes.
GUANSI SYSTEM
The relationship between the characters of Total War: THREE KINGDOMS is based on the concept of guanxi, dynamic social connections, thanks to which each of your actions can entail far-reaching historical consequences. Each of the characters has a unique personality, motivation, likes and dislikes. Relationships are formed between them, positive or negative - but always momentous.
AESTHETIC PERFECTION
War Craft. In THREE KINGDOMS, this expression finds its true meaning due to its excellent graphics and spectacular wushu fights. Add to this an excellent interface, spectacular landscapes, authentic visual design ... Ancient China, recreated in the game, will delight the eye with every aspect.
HARMONY OF FIGHTS IN REAL TIME AND STEP-BY-STEP MODE
In THREE KINGDOMS, turn-based campaigns and real-time battles are more closely linked than ever before in the Total War series. Now actions in battle have far-reaching consequences - they influence the attitude of the heroes towards you and towards each other. Powerful allies are the key to victory in this world. We can say that the new mechanics adds an already developed game process to another dimension.
Additions:
Reign of Blood
Yellow turban rebellion
Release features:
Installation requires from 50 MB to 80% of free RAM (not> 1 GB)
Utilities from: Edisson007, Bulat Ziganshin, Profrager
The ability to combine text and sound (during installation)
Installation time: 10-15 minutes (depends on PC)
Added Russian localization
Prescribed launch parameters
None recoded
Removed several files
Compression: 30.2 GB to 15.2 GB
System Requirements:
Operating System: Windows 7+ ( x64 )
Processor: 3 GHz (2-core)
RAM: 4 GB
Video Card: DirectX 11, Gefroce 650 Ti 2 GB
Disk Space: 32 GB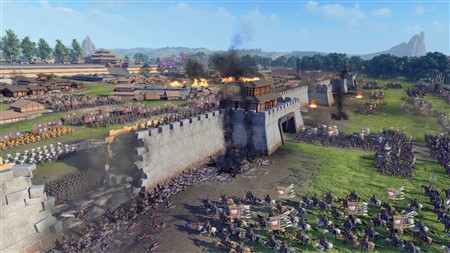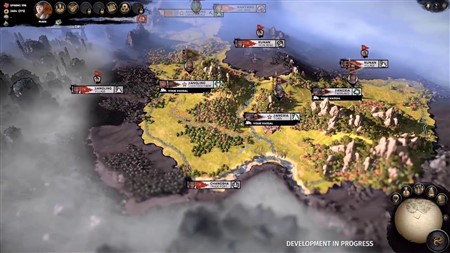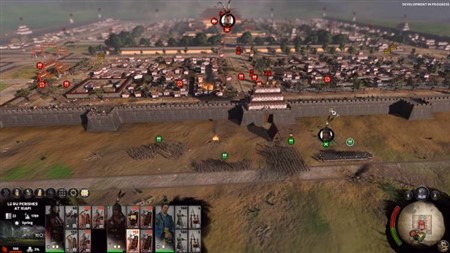 DOWNLOADuploadgigrapidgatornitroflare
[related-news]
Related News
[/related-news]
Comments (0)
Information
Users of Guests are not allowed to comment this publication.
Search
Updates
Friend Sites
WarezWorm

Your Link Here ?
(Pagerank 4 or above)
FaceBook Suport