Software / Programming →
IDERA DB Change Manager 17.0.1 x86/x64
Published by: SceneP2P on 31-12-2018, 03:40 |
0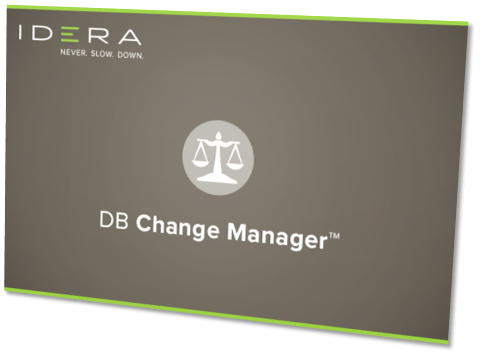 IDERA DB Change Manager 17.0.1 x86/x64 | 837 MB
IDERA DB Change Manager provides database developers and administrators with a powerful set of tools to simplify and automate the management of changes in the database.
DB Change Manager performs comparison and schema change, data comparison and synchronization and configuration auditing; As a result, there are wide opportunities for generating reports on database changes, on the release of new releases, and on accurate identification of database performance problems caused by both planned and unwanted changes.
DB Change Manager provides broad cross-platform support (IBM DB2 for Linux, UNIX and Windows, Microsoft SQL Server, Oracle and Sybase).
Simplify and automate the management of changes in the database.
Effective data change management requires the use of reliable, reproducible processes: you want to be sure that the changes you make will be correctly reflected in the database structure at all stages - design, development, testing; You want to easily consolidate changes for migration between platforms. and you want to clearly monitor the status of tables, procedures, settings and access rights. A tool focused on resolving issues related to managing database changes will simplify processes, streamline complex tasks, reduce error rates and minimize downtime.
DB Change Manager offers a complete set of tools for comparing, modifying, and synchronizing databases, identifying differences between databases, tables, schemas, and other database objects. With DB Change Manager you can easily compare any database, create basic schemas and configurations. Developed means of displaying object diagrams allow choosing only what is necessary and speeding up the execution of comparison tasks.
Version: 17.0.1 Build: 201802040045
Developer: IDERA Technologies
Developer website: www.idera.com
Digit capacity: 32bit, 64bit
Interface Language: English
Tabletka: present
System requirements:
1 GHz or faster processor
3 GB RAM
1 GB of free disk space
Display 1024 x 768
Supported operating systems:
Windows 10, Windows 8.1, Windows 8, Windows 7 (32-bit and 64-bit)
Windows Server 2008 SP1 & 2008 R2 (32-bit and 64-bit)
Windows Server 2012 & 2012 R2
Windows Server 2016
[related-news]
Related News
[/related-news]
Comments (0)
Information
Users of Guests are not allowed to comment this publication.
Search
Updates
Friend Sites
WarezWorm

Your Link Here ?
(Pagerank 4 or above)
FaceBook Suport